The Rubiconn Cloud: 1 Partner. 1 Solution.
Most cloud providers are technical salespeople outsourcing the network to one place, support to another, and the upkeep to yet another. Think of Google, Amazon, or even HP. The problem with some of these large companies is they don't provide any support that's meaningful to you and you don't get the attention you need. But at Rubiconn, we integrate infrastructure, services, and support all in one company, so you have one business partner instead of four "providers."
When you need a business partner, not a "provider."
We built a cloud because we wanted to control the environment for our customers, so they know where their data is at all times. We wanted to help our customers reduce their cost by sharing resources. What we offer is all the benefits of public cloud (lower cost, limiting of capital expenditures, resources on demand, access to your data at all times through any device) in a controlled environment.
About half of our customers work in our cloud 100% of the time. Here's what it looks like for them: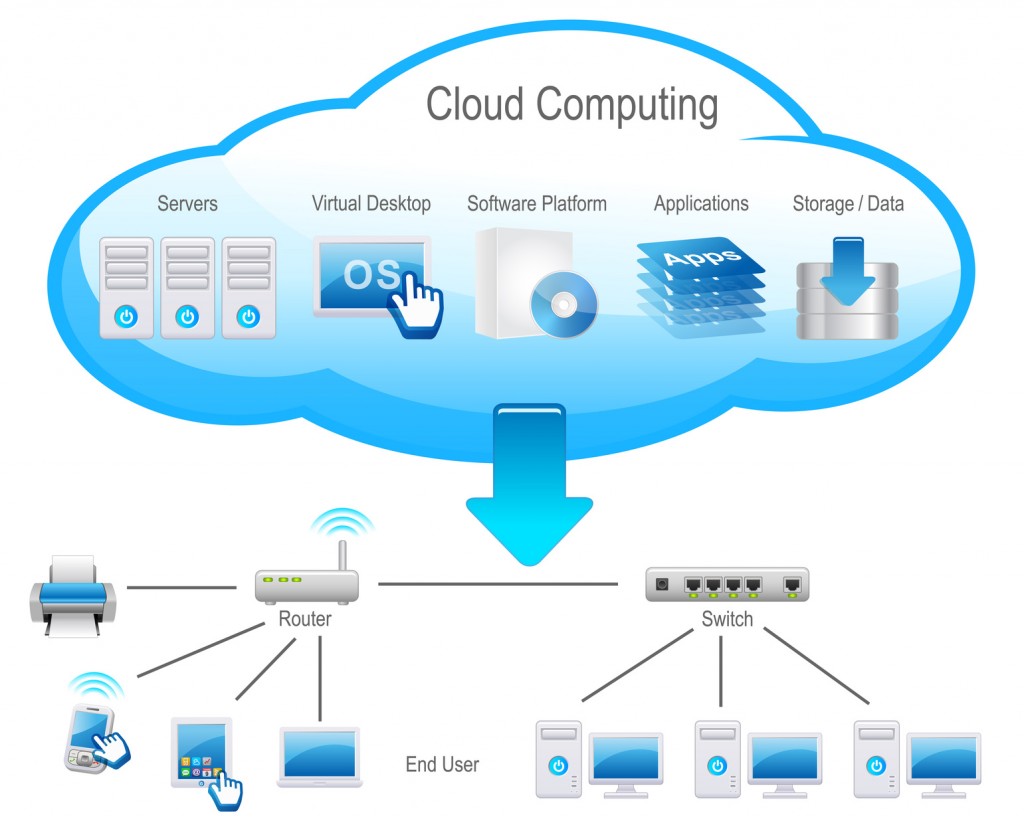 The other half have what's called a hybrid solution where some servers and applications reside onsite and some are in the cloud.
Some applications are suited for the cloud and some applications aren't. If you're looking to put together a cloud strategy or if you want to figure out how to best use the cloud, contact us for a Cloud Strategy Analysis. Our speciality is custom solutions that are best for you, your business, and your environment.
Click here to get started with a cloud assessment immediately.