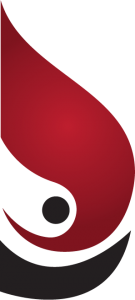 "I can't go back to the way it was." -Bill Ruby (2009)
Rubiconn is the evolution of Bill Ruby's first company Rubyworx into a complete cloud-based "Technology as a Service" (TaaS) organization.
"Why the two "n's," you ask? Well, Rubicon.com was already taken.
The idiom "Crossing the Rubicon(n)" means to pass a point of no return, and refers to Julius Caesar's army's crossing of the river in 49 BC. All of the employee owners were at a place in their life where turning back was not an option. Technology was also moving forward into the cloud, and we knew we were at a place where we couldn't go back, personally or professionally. We've crossed the Rubicon(n) of technology and embraced the cloud; we've used it for years, and now we're bringing small to medium sized businesses into that paradigm, too.
It's about people. Like-minded individuals coming together to serve others above self.
Making IT work.
Click here to learn more about our team members.