Nifty Tech Gifts For That Special Geek In Your Life
While we cannot vouch for the pure awesomeness and tech ease of all of these products, here are a few tech toys that have caught our eye this holiday season.
Samsung's Smart TV
You have to admit in the world of cool stuff, this looks pretty cool.
It's a TV that responds to your motions and voice. You can use simple gestures to select apps, signature services, entertainment, and other smart content. You can give the TV commands by talking to it or directly into the built-in microphone in the remote control. And you can take control with their Smart View App, too.
It even has an Evolution Kit, so you can keep up with all of the updates and improvements as they're made available. Pretty cool stuff, and it'll cost you a pretty penny, too!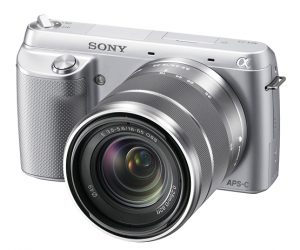 Sony NEX-F3 Digital Camera
Word on the street is that this camera is a great buy.
Capture detailed photos with this Sony NEX-F3K/S digital camera that features ISO sensitivity up to 16,000 for clear photos, even in dimly lit areas. The 3″ Xtra Fine LCD monitor ensures easy viewing and navigation through menus.
Best Buy is selling this baby right now for around $500.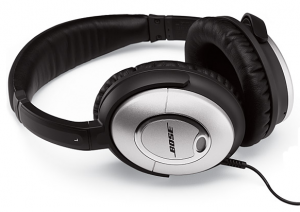 Bose QuietComfort 15 Noise Cancellation Headphones
QuietComfort 15 headphones feature exclusive Bose® advancements in noise reduction technology, making them their quietest yet.
You hear even less noise and more of your music—with brilliant sound and a long-lasting comfortable fit. They boast "you won't find this combination of benefits in any other headphone."
We're talking about $300 for some peace and quiet. Worth it?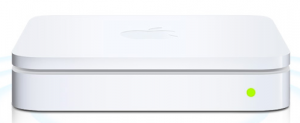 Apple's Airport Extreme
People really seem to love this little guy. It boasts high performance, offering incredible performance and range for all your wifi devices. It also boasts ease in setup, vouched by a number of customer reviews. Also, you can share hard drives wirelessly and print from any room. For Mac and PC. Runs about $180.
Touch Screen Gloves
Every geek needs a pair of touchscreen gloves. There's nothing worse than wanting to use your iPhone in the cold and having to keep removing your gloves to check your email or take that Instagram photo.
There are several different varieties of touchscreen gloves, and Mashable has put together a great post about them with a few options.
Check 'em out. They make a great stocking stuffer, and the geek in your life will love you forever. They usually run anywhere from $5-$40.

Wearable Tech
Did you know they make hoodies with built-in headphones?
Now your geek friend can wear their tech in style. Comfy, cozy, and layerable! Check out all the different varieties Mashable dug up here.
And that's it, folks! Just a few fun tech gifts for that special geek in your life. Sound off in the comments section about some of your favorite finds!